Top quality Product
We produce top-quality duck products every day. Tasty and beautifully coloured duck meat with a good structure and free of bruising or residual feathers.
We are able to achieve the above because of the high standard of the production technology and our management of the entire integrated production chain. Our well-trained staff are the finishing touch.
The wishes of our clients are central to all of our activities. We are able to effortlessly respond to the wishes of our clients because of our flexibility, our in-house logistics and extensive product range.
Food safety certificates for duck meat
We have had an HACCP food safety system in place for our duck meat for years now; it has been certified on the basis of the BRC and IFS standards.
The duck abattoir has also been awarded Halal certification. An Halal certificate is issued specifically for each batch of Halal-slaughtered duck.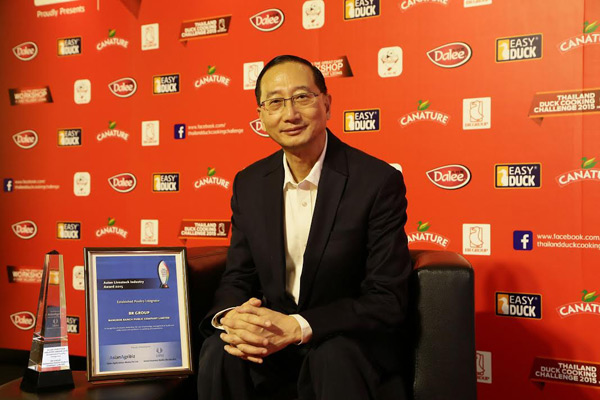 Caption: Asian Livestock Industry Award 2015
Established Poultry Integrator.