BANGKOK RANCH PLANS TO RETURN TO SET WITH IPO IN Q3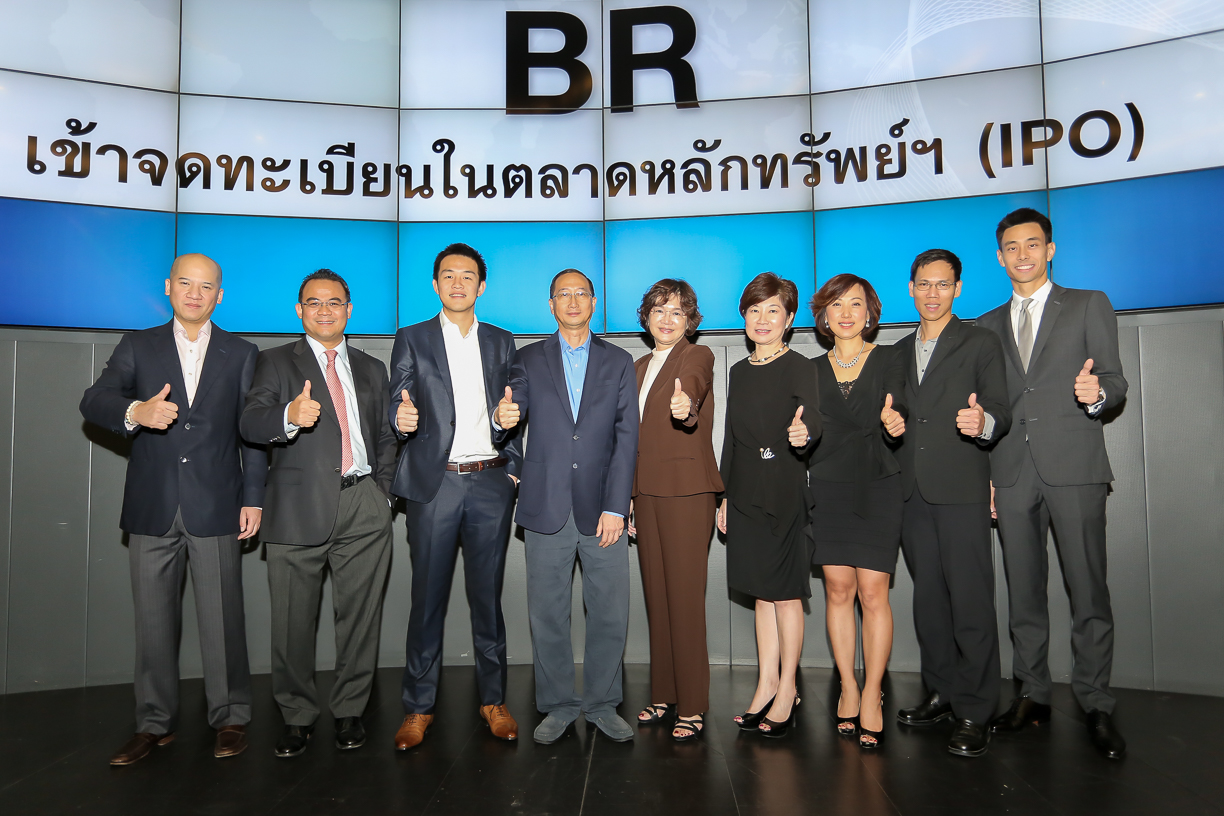 BANGKOK Ranch (BR), the largest fully integrated duck-meat producer in Thailand and the Netherlands, is making its return to the Stock Exchange of Thailand through an initial public offering (IPO) planned for the third quarter.
Hit by the Asian financial crisis in 1997, BR underwent a lengthy debt-restructuring process, was acquired by Navis Capital Partners and Rabo Capital, and later voluntarily delisted from the SET in 2009.
In December, 2012, co-founders of the BR Group led by Joseph Suchaovanich and Gertjan Tomassen and their partners bought back their shares from the foreign firms for Bt5.7 billion. Navis and Rabo reportedly acquired a controlling stake in the businesses for Bt4.3 billion.
Joseph said in an interview that BR's businesses by themselves never had a problem, as the firm had made a profit in all but a few years since it was established more than 30 years ago.
"We had borrowed foreign loans and when the baht depreciated overnight from 25 to the [US] dollar to over 60, [the company faced the problem].
"But since our performance was good, foreign funds came to invest in our company."
Citing BR's "oligopolistic" control of the Thai duck-meat market, Bualuang Securities puts the company's fair-value prices at Bt11.9-Bt13.2 per share based on a price-to-earnings ratio of 14.3-15.9 times its projected 2015 net profits.
Other research houses – SCB Securities, Finansa Syrus, CIMB Securities, and Asia Plus Securities – also give BR a premium price over other agro-industry stocks, citing the company's stable revenue flows.
BR has more than half of Thailand's duck-meat market. It and the No 2 player, Charoen Pokphand Foods, have a combined 94-per-cent share of the local market. BR subsidiary Duck-To Holding Co is the largest integrated duck-meat company in the Netherlands, with a 97-per-cent share of the market, and is also the third-largest duck exporter in the European Union.
Chief financial officer Chayut Leehacharoenkul said that compared with other agro-industry stocks, BR had a higher profit margin but lower risks while offering good growth prospects.
BR plans to increase its registered capital to Bt4.57 billion by offering 228 million new shares to the public. Other shareholders will also sell their shares, making the public offering to total 348.85 million stocks or 38.19 of the total outstanding shares after the IPO.
The proceeds of the IPO will be used to expand its slaughterhouse, processing plant and commercial farms as well as to repay bank loans and increase working capital. Siam Commercial Bank is the company's financial adviser, while SCB Securities and Bualuang Securities will be the lead underwriters.
The company's debt-to-equity ratio will be brought down from 3:1 to only 0.3-0.4:1 after the IPO.
Joseph said BR's strategic focus would be to explore opportunities to expand into other Asian markets, such as Vietnam and Indonesia. It might also consider buying back its UK subsidiary Cherry Valley Farms from the foreign funds in the future.
Joseph said that compared with chicken, duck-meat prices and the duck industry were more premium and more stable.
BR targets flat revenue growth this year, partly due to a sharp depreciation of the euro, but expects higher profit than last year. During the first quarter of 2015, it reported total sales of Bt2.05 billion, a decrease of 3.1 per cent from a year earlier, and net profit of Bt181.5 million, up 8.9 per cent.